My name is Caroline . I was born and raised in Dublin, Ireland. I came from a large family and growing up my siblings nicknamed me "Carrie". My work experience in Ireland was mainly involved in the hospitality industry, consisting of daily running and housekeeping  duties of a guest house / B&B. Here in America, I took time out to raise my family and care for my father in-law in his later years . I also had the pleasure to work as a service assistant with a great group of  independent retired priests. 
Carrie's Celtic Care was formed to provide a service  that helps people feel better by tackling that to-do list because whether your  short on time or have no time, overwhelmed or due to mobility issues , we all know that having a clean environment  feels good.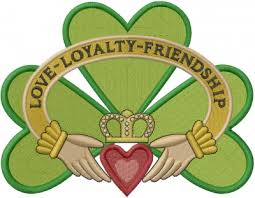 Mission
Understanding the care and trust needed when getting outside help into your home, Carrie's Celtic Care's mission is to provide a personalized, reliable and trustworthy service. Making life easier for customers and thrive with  a compassionate commitment to quality service.
©2020 Carrie's Celtic Care LLC